THE CHALLENGES OF JOURNALISM IN THE REPUBLIC OF MACEDONIA DURING THE COVID-19 PANDEMIC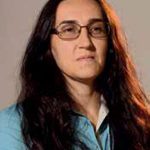 Eleonora Serafimovska PhD.,
Full professor /Institute for Sociological political and juridical research, University Ss. Cyril and Methodius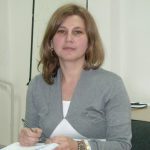 Marijana Markovikj, PhD
Full professor /Ss University of Cyril and Methodius, Skopje, Institute for Sociological Political and Juridical Research
Abstract: The pandemic caused by COVID-19 has led to serious changes in the lives of citizens. In a time of restricted mobility, people had to rely on media news and information to help them understand the COVID-19 crisis, hear the latest information on the extent of the spread of the disease, and learn how they can protect themselves and their families. In conditions when the media become a single window to reality and events, the role of journalists is especially important, as in any crisis situation. Hence the research interest is on difficulties faced by journalists in carrying out their mission. The research question was defined as: "What are the challenges of journalism in the Republic of Macedonia during the pandemic? What did journalists actually face in the process of providing timely information to the public? "The definition of the research problem was aimed at examining how the pandemic affected journalism in terms of the safety of journalists' physical and mental health, changing working conditions, use of information sources, exposure to pressures and influences from various factors and / or institutions. The ongoing research aims to test the assumptions that journalists and media professionals in the country work in unpredictable, stressful and difficult conditions related to their physical and mental health, amid increased pressure from state authorities in the pandemic reporting process, as well as an increasing number of misinformation, fake news and hate speech.
Keywords: journalism, media, pandemic with COVID-19, Republic of Macedonia