SOCIAL PROTECTION OF VICTIMS OF HUMAN TRAFFICKING – LEGAL AND INSTITUTIONAL FRAMEWORK IN REPUBLIC OF NORTH MACEDONIA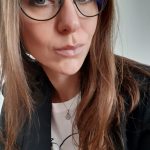 Abstract: The altered condition with human trafficking in the Republic of North Macedonia, which in addition to a country of transit and destination, has also become a country of origin of victims of human trafficking, emphasizes the fact that the number of domestic victims, ie victims of internal human trafficking within the state borders, is constantly growing. The efforts of the state to prevent the processes of trafficking in persons on its territory, as well as to ensure a dignified life for victims after recovery from these processes, undoubtedly include the need to systematize activities to assist and support the reintegration of a specific victim through appropriate institutional response and the availability of safeguards for all those who need them once they have been identified as victims of trafficking. The social protection of trafficked victims is part of the set of assistance and support measures available to those profiled as victims through the processes of trafficking in persons on the state's territory. Through non – institutional and institutional forms of social protection and raising the awareness of the population for the needs of its provision, the Law on Social Protection envisages social protection for the victims of human trafficking, especially for children – trafficked victims, as well as for street children.
Keywords: victims of human trafficking, social protection, exploitation, legal frame, institutional structure.