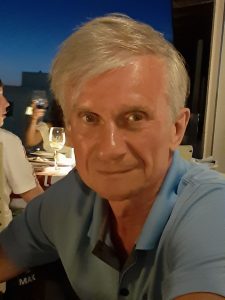 Nikolay Baranov
Full professor
The North-West Institute of Management of RANEPA
https://spb.ranepa.ru/english/
In 1991 he graduated from the Leningrad Political Science Institute, in 1994-1998. studied in the correspondence postgraduate study of the North-West Academy of Public Administration, candidate of political sciences (1998), the topic of his thesis: "National aspects of populism as a method of political struggle."
In 2009, he defended his doctoral dissertation on the topic: "The evolution of modern democracy: the political experience of Russia" at the dissertation council of St. Petersburg State University.
In 2013, he was awarded the academic title "Professor" at the Department of Cultural Studies and Global Studies.
Research interests: political process in modern Russia, evolution of modern democracy, political regimes, political transformations in the post-communist countries of Europe, Eurasian integration, information policy, populist strategies in modern politics, internetization and digitalization of political space.
Session
FORMATION OF A NEW EUROPEAN SECURITY SYSTEM: WITH RUSSIA OR WITHOUT RUSSIA

Abstract: The European security system is facing the deepest crisis since the end of the Cold War. The European Union in modern conditions cannot effectively solve the most important European problems without involving the leading geopolitical players influencing the balance of power in the region. But if the United States is directly included through the NATO […]