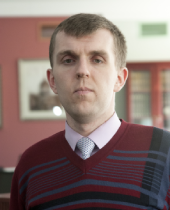 Ilia Vasilyev
Associate professor
Saint Petersburg State University
• Author of over 100 scientific articles, including publications on the problems of sports law, presented in leading publications, indexed in the international databases of the RSCI, WoS (ESCI), Scopus.
• Repeatedly presented reports at public scientific events in Russia and China (forums, conferences, round tables) on sports law.
• Project manager of the Russian Foundation for Basic Research "Generalization and analysis of the legal positions of the Court of Arbitration for Sport (CAS) concerning the determination of the status of a professional football player" (research period: 2018-2019).
• Performer of the projects of the Russian Foundation for Basic Research "Concept of justice in the modern Russian legal system" (research period: 2019-2021) and "The impact of digitalization of higher education on related economic processes in modern Russian society" (research period: 2019 -2021).
• Recipient of the Gratitude of the International Law Firm EY for active scientific leadership and activities to popularize the legal profession among students.
Session
RESTORATIVE MEASURES IN THE REGULATIONS OF INTERNATIONAL SPORTS FEDERATIONS

Abstract: At first glance, the content of restorative measures in sport seems to be more obvious than preventive measures. In reality, this is not entirely true. Restoration of the law is not limited only to the recognition of a certain right, as it might seem etymological. In the competition, the interests of many participants are intertwined […]